Amazon Prime Day 2019 starts in four days here in the US, but you can already save hundreds of dollars thanks to our in-depth deals list.
The official Prime Day dates are Monday, July 15 through Tuesday, July 16, with two full days of savings. However, the retailer isn't keeping a lid on discounts, with many of its own Echo speakers receiving price drops more than a week in advance.
Our Amazon Prime Day deals list is growing, with 4K TVs, iPads, laptops and Fitbits on sale, in addition to every nearly Echo speaker Amazon is selling in 2019. Amazon Prime Day is also offering a Whole Foods deal, and we'll explain that discount, too.
The best Prime Day deal so far is for the Echo Dot at $24.99 (50% off MSRP) if you don't already own this Alexa-powered smart speaker, or you can get a free Echo Dot if you also buy the Amazon-made Ring video doorbell for $273.99 ($80 off MSRP).
Rare discounts for the Apple iPad and even the company's AirPods 2 are likely to be the most popular sellers, and even sell out. The same applies to Roomba deals during Prime Day 2019.
Amazon Prime Day 2019: Fast facts
When does Prime Day start? On Monday, July 15 at 3am EDT (midnight PDT), but our deals list is live today
When does Prime Day end? Tuesday, July 16 at 3am EDT (midnight PDT). It's two full days – 48 hours long.  
What will be the best Prime Day deals? The biggest discounts on Amazon.com are likely to be Amazon-owned products, especially Echo speakers and the Fire TV
Amazon Prime Day 2019 deals list
These are the best Amazon Prime Day deals, according to our deals experts. You'll find a curated list of what's on sale and what's worth buying in advance of the 48-hour Prime Day 2019. We even note the original MSRP to prove it's a good deal.
Pro tip: Buy early to secure the best price while things are in stock during Prime Day – if the price drops further at any point, you can always make an easy A-to-Z Amazon return (usually before things ship). After all, if you wait, you can't do the opposite and get something once it's sold out.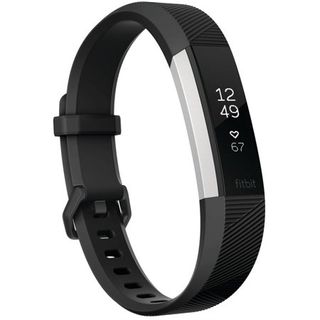 Fitbit Alta HR $129.95 $89 at Amazon
Get the Fitbit Alta HR on sale at Amazon for $89. That's a nice price cut for the ultra-slim fitness tracker that continuously tracks your steps, heart rate, activities, and calories burned.
View Deal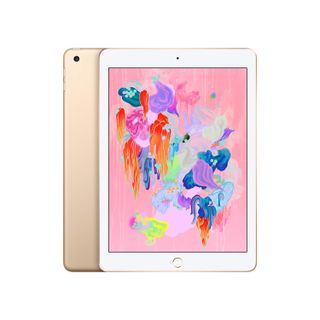 Apple iPad 32GB $329 $249 at Amazon
Get the latest model iPad on sale for $249 at Amazon. This is the best price we've seen for the 9.7-inch tablet that features 32GB of storage and offers 10 hours of battery life.
View Deal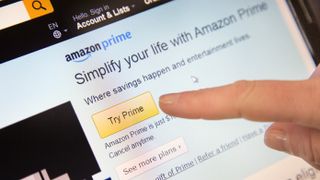 Is Amazon Prime Day only for Prime members?
Yes. Keep in mind that you must be a member of Amazon Prime to partake in the 48-hour deals event. It's Amazon's way of pushing its membership program that costs $119/year.
Prime Day pro tip: If you're not a member you can sign up for a free 30-day trial today, and that will last you right through the Prime Day sale. It comes with all of the perks too, like two-day free shipping and Amazon Video streaming with access to Amazon Originals.
When is Amazon Prime Day 2019?
Amazon Prime Day starts early next week, on Monday, July 15 right at midnight PDT. Prime Day ends on Tuesday, July 16 at 11:59pm PDT. That means from Sunday night onward, we'll be up curating the deals list below.
Prime Day pro tip: Keep in mind the official Prime Day start time is based on where the retail company is located: on the West coast. So, many deals may come online at 3am EDT. You may have to set an alarm, or ask Alexa to set one for you.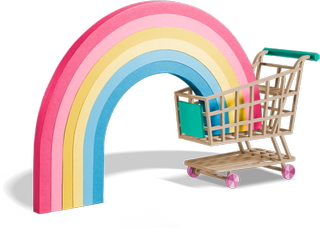 $10 Amazon Prime Day Whole Foods deal
Amazon owns Whole Foods, and for the second year in a row, the grocery chain is participating in the Prime Day discount shopping spree. Here are the fine details.
Prime members will earn a $10 credit for Prime Day (actually, it expires the day after Prime Day in case you forget) if they shop at Whole Foods. According to Amazon, all you have to do is scan your Prime Code, use your linked phone number at checkout, or make an order via Prime Now for delivery or pickup between July 3 and July 16."
Prime Day pro tip: do this now – today through July 16, spend $10 at Whole Foods or o nAmazon Prime Now (the latter will be easier for some people not near a Whole Foods), and then spend your $10 credit during Prime Day or the day after (there's 24-hour a grace period).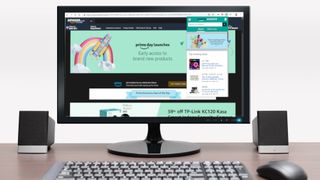 What else will be on sale for Amazon Prime Day?
Just look at last year's biggest sellers. Prime members around the world purchased more than 100 million products during the last Prime Day event. The top-selling items from last year's Prime Day included a mixture of home goods, electronics, and Amazon devices. 
It was the biggest event ever for Amazon devices with the Fire TV Stick and Echo Dot leading the pack of best-selling items worldwide. The top selling products consisted of the 6-Qt Instant Pot, Fire TV stick, Echo Dot, 23andMe DNA Test, and the LifeStraw personal water filter.
Prime Day pro tip: It's not just about electronics deals on Amazon Prime Day. We're always surprised at how many 23andMe DNA Test kits and Instant Pots people buy. Make a list of everything your home and life needs – and not only gadgets.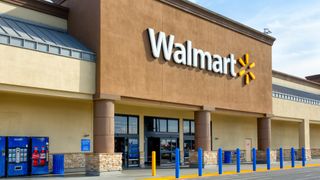 What other retailers participate in Prime Day?
Every year more and more retailers are trying to compete with the tech giant by participating in their own version of Prime Day. You'll find discounts on clothing, tech, home goods and more from a variety of online and local retailers. Last year Walmart joined in on Prime Day by offering free two-day shipping without membership fees and free same-day pickup on qualifying items. They also discounted a wide array of products that included TVs, Google Home devices, kitchen appliances, laptops and much more. Other big retailers like Target, Best Buy, Macy's and eBay also promoted their own one-day sale with discounts on best-selling items throughout their site.
Prime Day pro tip: We expect this year that more retailers will participate in the July event and will even extend the one-day sale to a weeks worth of discounts, and sure enough, we'll be providing all of their Prime Day-competing deals on this page.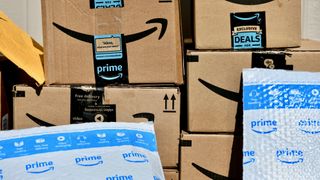 Amazon Prime 1-day shipping
Amazon just recently announced plans to offer free one-day shipping for Prime members on most orders. Amazon's CFO Brian Olsavky revealed the ambitious project during Amazon's first-quarter earnings call. To achieve this, the tech giant says they plan to invest $800 million in the second quarter of 2019 and continue its expansion of their fulfillment and logistics network.
Amazon currently offers free 2-day shipping for all Prime members and offers free one-day and same-day delivery on certain items in eligible zip codes. Amazon's future plans include increasing the locations and available items so free one-day delivery replaces the standard two-day Prime delivery window.
Prime Day pro tip: One-day delivery won't officially be rolled out in time for Prime Day everywhere in the US, there will be more items available for one-day and same-day delivery in eligible zip codes for the big shopping day.
How much did Amazon Prime Day make?
Amazon was predicted to gross $3.4 billion on Prime Day last year, although we don't know if that prediction is accurate as Amazon doesn't release such information. However, it did announce that third party sellers shifted a billion dollars of product in just one day. As for its own sales, Amazon was content to say that "sales this Prime Day surpassed Cyber Monday, Black Friday and the previous Prime Day, when comparing 36-hour periods, making this once again the biggest shopping event in Amazon history." That's a little sneaky, mind you: as the 2017 sale only ran for 24 hours, not 36.
Prime Day pro tip: Millions of shoppers buying billions of dollars worth of good can't be wrong. But you'll have to move fast to get the best deals. Clearly some people are after the same Prime Day deals.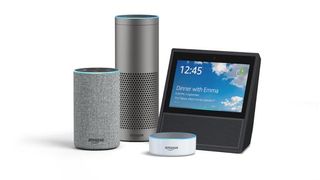 Amazon Prime Day Alexa-only deals
What better way to convince you that you need an Alexa than by offering Alexa-only deals? That's what Amazon has been doing during major holiday shopping events.
Prime Day pro tip: There may be Alexa-only deals during Amazon Prime Day 2019, but you're in the dark as to how good the deals are compared to other prices on the internet. For us? Well, we like our curated Prime Day deals list above. Can you blame us?